JANUARY 27-29, 2015 HONG KONG. THE ULTIMATE FINANCIAL B2B EXPO
The iFX EXPO is the premiere retail finance business to business expo. We have consistently increased the size each year since our first show. We have always maintained a high standard providing both the delegates and the exhibitor's value. We expect to achieve over 1,500 delegates that attended our previous expo making this the largest expo of its kind.
WHY ATTEND?
FREE ENTRANCE. In order to make this expo as accessible as possible for our audience, we are currently not charging any entrance fee. We encourage you to take advantage of free registration early so that you are kept up to date with our news as well guarantee your place in advance.
OVER 1,500 ATTENDEES. We are proud of the fact that we are constantly growing our attendance levels. We value our exhibitors feedback and are always looking for ways to generate new brokers at our shows. This year we expect an uptake of 50% pushing attendance to more than 1500.
OVER 60 EXHIBITORS. The growth of our attendee numbers is reflected in the number of exhibitors. With more and more demand for new technology and services and we are happy to give the floor to these exhibitors. This year we are looking at 60 companies benefiting from exposure by exhibiting and sponsorship at the show, which we are sure will be valued by all the attendees.
MEET AFFILIATES & IB's. Our expos are a great place to meet and network with affiliates and introducing brokers from the retail financial sector. In Hong Kong we are expecting to have many such attendees from Asia in general and look forward to seeing them meet with worldwide Brokers and Service Providers.
LEARN FROM THE INDUSTRY. The iFX EXPO Asia is a venue bubbling with industry news. You will have the opportunity to learn from industry leaders and interact during the panels, workshops and discussions. Technology, Compliance, Marketing & Sales are only a few of the topics that are discussed, we encourage you to check the agenda to see what will be covered and by whom.
NETWORK WITH THE INDUSTRY. There is no better way to do business and make connections than in person. This is the ultimate opportunity for exhibitors and attendees to interact and network together, all with the aim of building lasting profitable business relationships.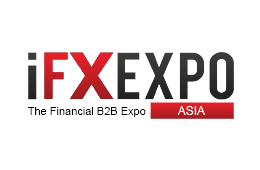 iFX EXPO Asia 2015
27 January / Tuesday - 10:00 TILL 29 January / Thursday - 19:00
Summary
1500 - ATTENDEES
65 - EXHIBITORS
18 - SESSIONS
15 - SPEAKERS
BECOME A SPONSOR / EXHIBITOR

Interested in becoming a sponsor or exhibitor? Learn about opportunities and benefits.