The ECB is the central bank for Europe's single currency, the euro. The ECB's main task is to maintain the euro's purchasing power and thus price stability in the euro area. The euro area comprises the 18 European Union countries that have introduced the euro since 1999.
The mission of the European Central Bank
The European Central Bank and the national central banks together constitute the Eurosystem, the central banking system of the euro area. The main objective of the Eurosystem is to maintain price stability: safeguarding the value of the euro.
We at the European Central Bank are committed to performing all central bank tasks entrusted to us effectively. In so doing, we strive for the highest level of integrity, competence, efficiency and transparency.
The mission of the Eurosystem
The Eurosystem, which comprises the European Central Bank and the national central banks of the Member States whose currency is the euro, is the monetary authority of the euro area. We in the Eurosystem have as our primary objective the maintenance of price stability for the common good. Acting also as a leading financial authority, we aim to safeguard financial stability and promote European financial integration.
In pursuing our objectives, we attach utmost importance to credibility, trust, transparency and accountability. We aim for effective communication with the citizens of Europe and the media. We are committed to conducting our relations with European and national authorities in full accordance with the Treaty provisions and with due regard to the principle of independence.
We jointly contribute, strategically and operationally, to attaining our common goals, with due respect to the principle of decentralisation. We are committed to good governance and to performing our tasks effectively and efficiently, in a spirit of cooperation and teamwork. Drawing on the breadth and depth of our experiences as well as on the exchange of know-how, we aim to strengthen our shared identity, speak with a single voice and exploit synergies, within a framework of clearly defined roles and responsibilities for all members of the Eurosystem.
The strategic intents of the Eurosystem
Acknowledged authority in monetary and financial matters
Financial stability and European financial integration
Accountability, credibility and trust. Closeness to the citizens of Europe
Shared identity, clarity of roles and responsibilities and good governance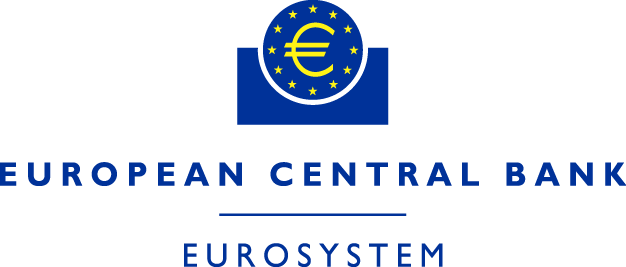 Company:

European Central Bank
In business since 1999

Location Area:

Belgium

Address:

Rue de la Loi/ Wetstraat 223 1040 Bruxelles, Belgium

Phone:

+32 22 335440

Mobile Phone:

+49 69 13 44 0

Website:

visit website